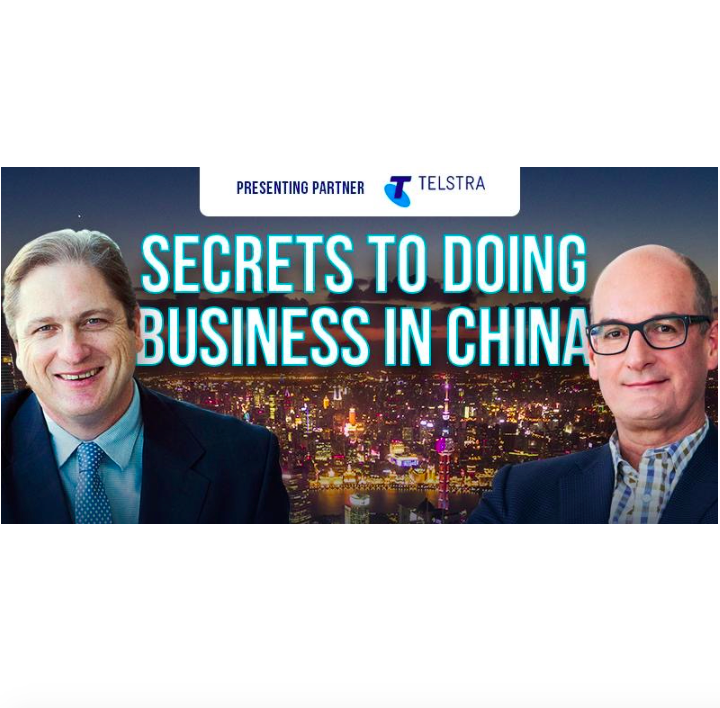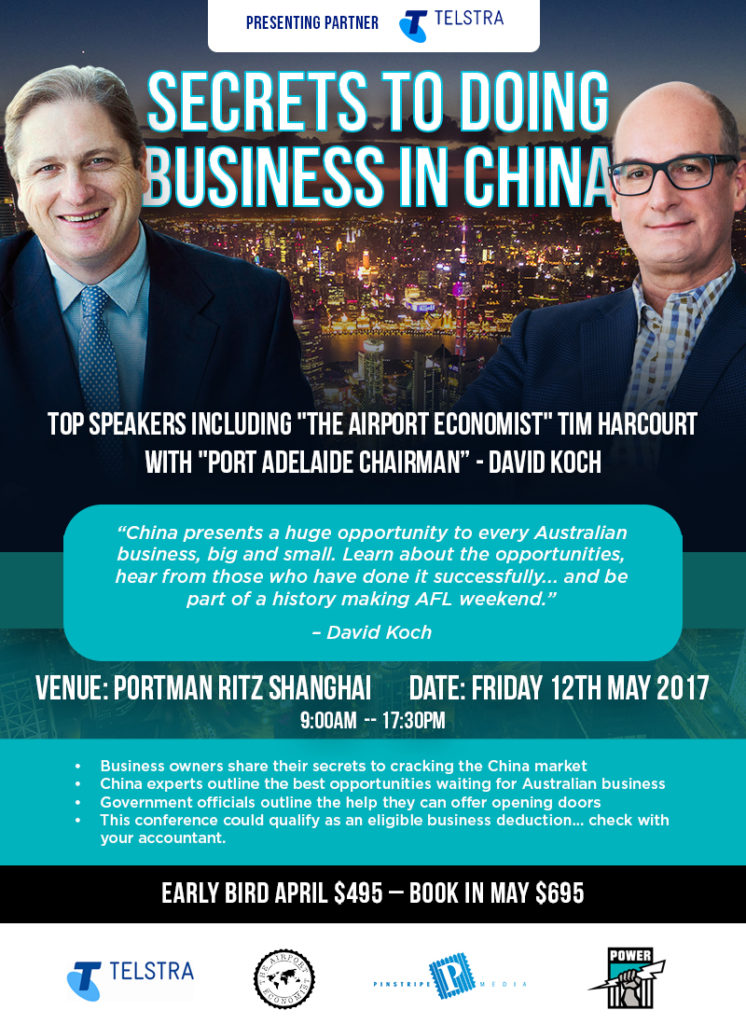 Shanghai will be the focus of Australia's business and sporting world in May.
Join Port Adelaide chairman David Koch & The Airport Economist Tim Harcourt, as they host a superb line-up of guest experts to look at everything businesses need to know when it comes to taking advantage of the great opportunity in China.
This will be an insightful, educational and intriguing day, with the goal of extracting real, tangible learnings that business people can put into action.
The opportunities, the challenges, the successes and the failures, we'll explore them all with guests from government, corporates and small businesses doing it themselves.
More information at the event website: http://www.chinabusinessconference.com.au
Time & Date: 9:00AM-5;30PM, Friday 12 May 2017
Location: Portman Ritz-Carlton Shanghai, 1376 Nanjing West Road, Jing'An District, Shanghai
Cost: AUD $695
Register: Buy your tickets here