About AustCham West China
A MEMBER OF AUSTCHAM GREATER CHINA
The China-Australia Chamber of Commerce in Beijing (AustCham Beijing) was established in 1996 and has as its goal the advancement of the broader Australia-China business relationship through the effective representation of its 250 members. We achieve this through building connections between our members and broader stakeholders in Australia and China, delivery of effective advocacy programs and provision of information and insights through our business events and online platform.
AustCham West China is responsible for the regions of Sichuan, Chongqing, Yunnan and Guizhou, with our main office located in Chengdu. We work closely with Australian business and government, as well as Chinese businesses with current or potential interests in Australia, to deliver a range of member services. We offer companies the opportunity to connect with key players in the region, whether they be local or Australian government organisations.
AustCham West China works closely with its sister Chambers in Beijing, Shanghai, Bohai, South China and Hong Kong, under the AustCham Greater China banner.
Vision, Mission & Values Statements
OUR VISION
To lead Australian business growth in China.
OUR MISSION
To promote Australian business and AustCham member interests in China through being an effective source of information, connections and representation.
OUR VALUES
To exceed the expectations of Members by adopting an innovative, value-for-money approach to delivering issues-driven activities focused on business problem solving in China.
BUSINESS PLAN & KEY OBJECTIVES
1. Information Source
To be a recognised facilitator of valuable business networking opportunities by providing high quality, practical information and referrals on how to do business in China.
2. Representation and Promotion
To create a robust, influential and positive Australian Business identity both among Chinese officialdom and within the wider business community.
3. Commercial Connections (China-Australia Ties)
To play a constructive and meaningful role in the development of the overall Australia-China commercial relationship and to be the representative body for Australian business in China.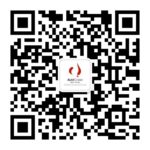 Follow Us on WeChat
Contact us at:
AustCham West China
jia.chen@austcham.org