Event | 2021 Chengdu Commonwealth Christmas Dinner
11-12-21 @ 6:30 pm

-

10:00 pm
---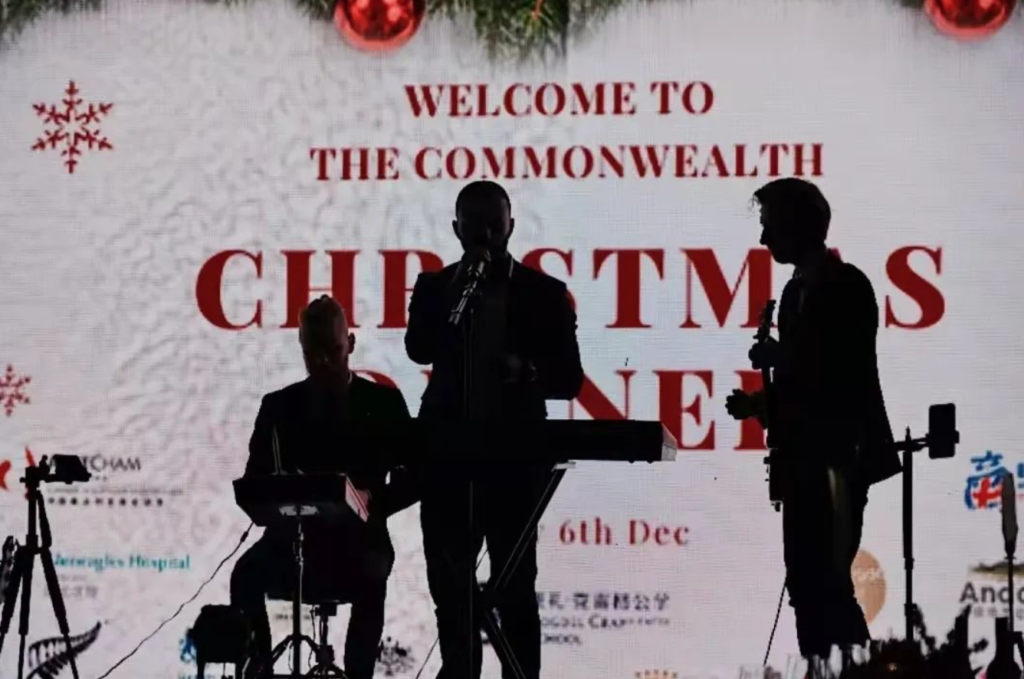 It's that time of the year again!
Christmas is coming, and we are all in need of a BIG celebration, as it's likely lots of us will stay in Chengdu for this festive season.
11th December 2021
2021 Commonwealth Christmas Dinner
will be co-hosted by AustCham West China and BritCham Southwest China
at Fairmont Hotel Chengdu
Let's get together for an incredible meal, free flow wine and beer, a live band, lucky draws, and glitz and glam. And of course, festive cheer.
转眼又一年,
圣诞已然悄悄靠近,
今年的我们尤其需要一场排忧解郁的欢乐聚会
2021年英联邦圣诞晚宴
2021 年 12 月 11 日
成都费尔蒙酒店
中国澳大利亚商会-华西 携 中国西南英国商会,诚挚地邀请您与我们共庆这个温暖的节日!
让我们欢聚一堂,在节日的欢呼声中共同享珍馐美味,畅饮葡萄美酒、精酿啤酒,活动现场更有乐队表演助兴,圣诞大奖为您带来好运。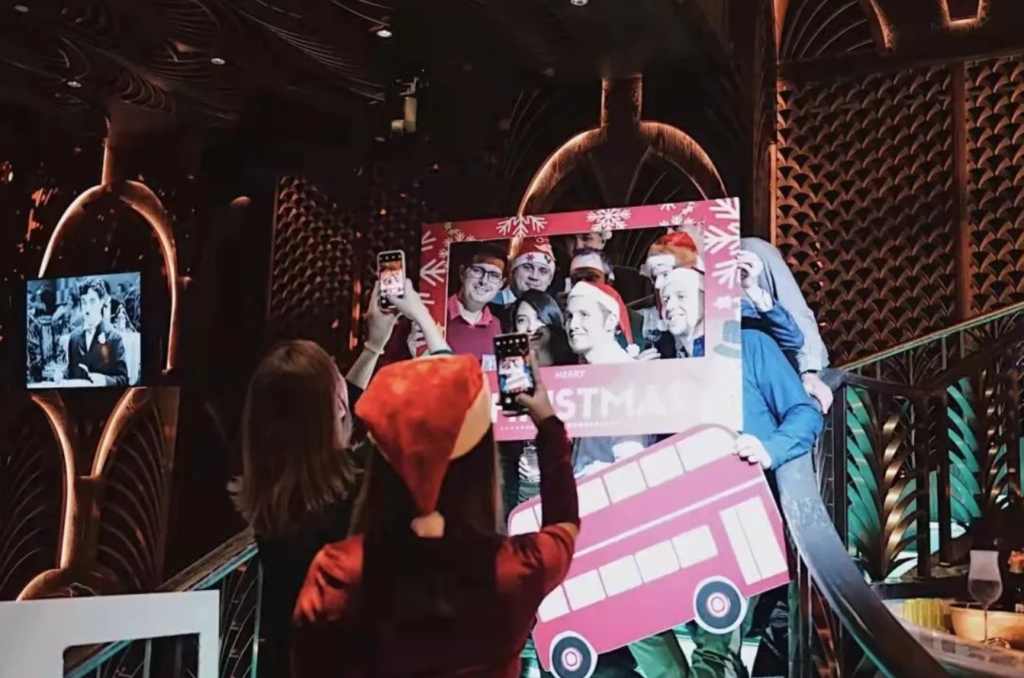 ---
EVENT HIGHLIGHTS & DETAILS
活动亮点 & 详情
Festive dinner
圣诞晚餐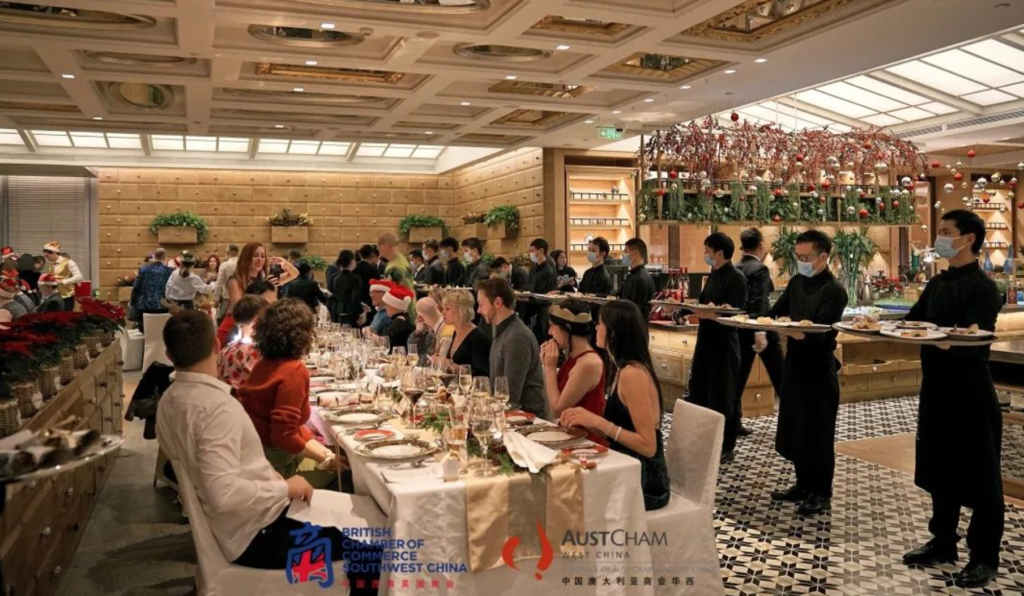 Featured drinks
特色酒水

Holiday Entertainment
节日表演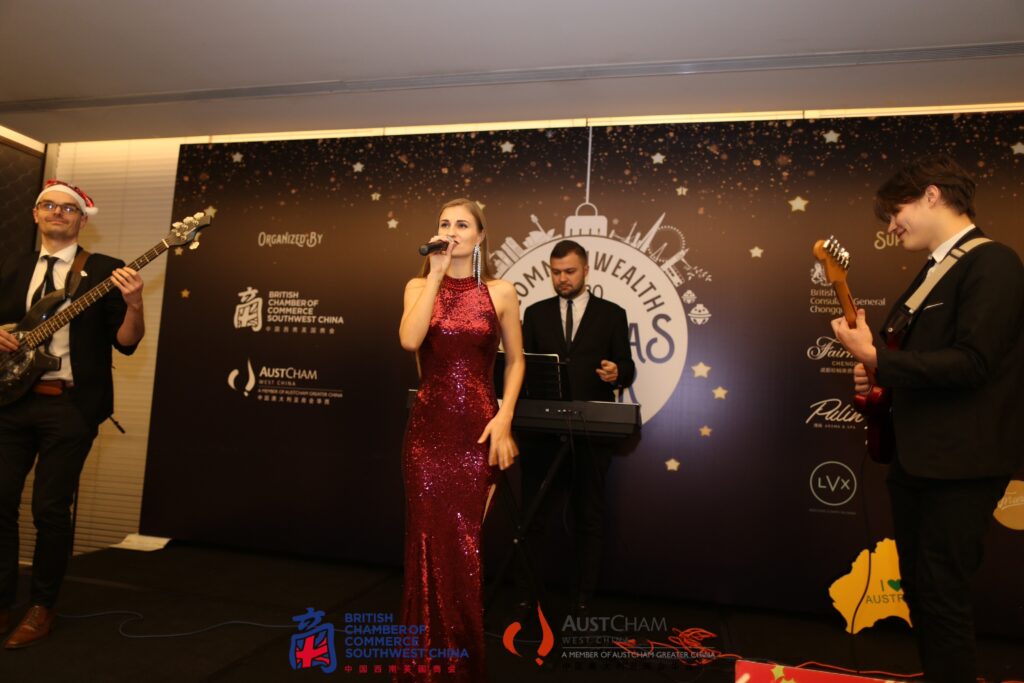 Lucky draw
圣诞大奖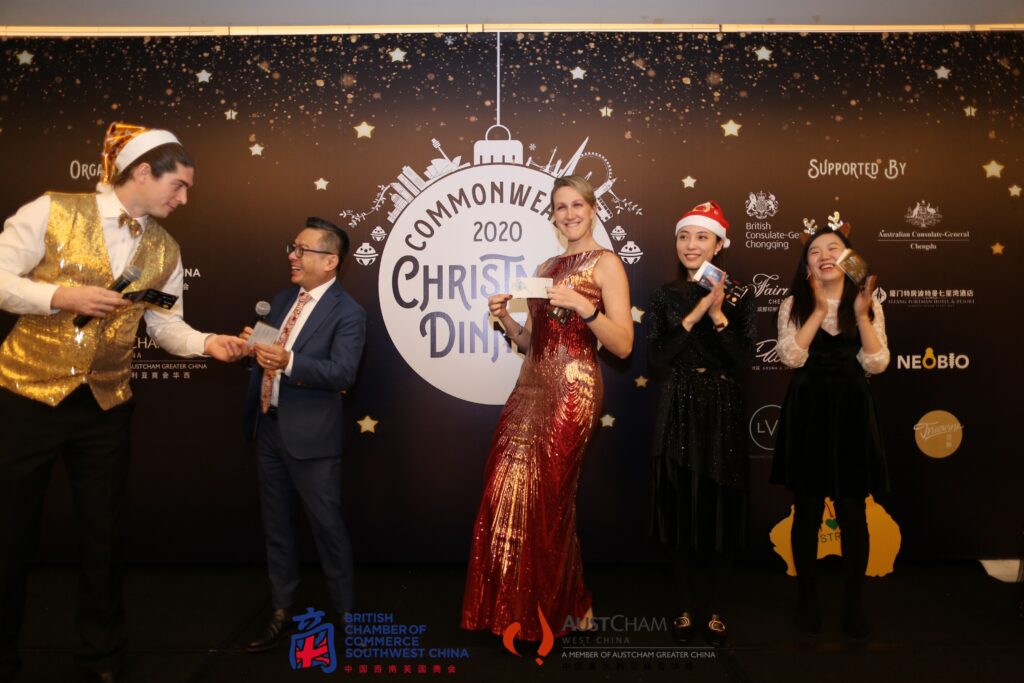 ---
Date & Time 活动时间
Saturday 11th December
6:30pm – 9:30pm
2021年12月11日,星期六
晚上 6:30 – 9:30
Venue 地点
Chengdu Fairmont Hotel
成都费尔蒙酒店
No. 269, Tianfu Middle Avenue, Hi-Tech Zone, Chengdu
成都高新区天府大道中269号
WHY NOT STAY AT FAIRMONT CHENGDU?
活动当夜特惠入住成都费尔蒙酒店
Special room rate from Fairmont Hotel for this event's attendees,
please contact Peggy +86 186 2807 7327
详情请联系商会工作人员
Dresscode 着装
Christmas Bling Black Tie
圣诞晚宴风
Tickets 门票
Members: 350 RMB/PERSON
Non-members: 450 RMB/PERSON
会员350元,非会员450元
Corporate Table (10 person)
Members: 3,150RMB/TABLE
Non-Members: 4,050RMB/TABLE
公司包桌(10人)
会员:3150元/桌
非会员:4050元/桌
SCAN TO REGISTER
扫描二维码报名
Note 注意事项
For vegetarian food selections please leave a note in the registration form
我们提供素食菜单,如有需要请务必在报名表中备注。
Refund is not acceptable at this event, please confirm your participation before registration to avoid unnecessary costs.
本次活动不退款,请在报名前确认您能出席活动以避免不必要的损失。
---
Sponsors
For any enquiries, please contact Peggy Li via
email: westchina@austcham.org or
cell: +86 18628077327.
如有任何咨询,请联系 Peggy Li,
电子邮件:westchina@austcham.org
或者致电: +86 18628077327。