WELCOME TO THE
AustCham West China
a member of AustCham Greater China, is a membership-based organisation connecting and promoting Australian and Chinese companies in the West China regions of Sichuan, Chongqing, Yunnan and Guizhou.
Interested in becoming a member in this rapidly growing region? Get in touch
About AustCham West China
A MEMBER OF AUSTCHAM GREATER CHINA
AustCham West China works closely with Australian business and government, as well as Chinese businesses with current or potential interests in Australia, to deliver a range of member services. We offer companies the opportunity to connect with key players in the region, whether they be local or Australian government organisations.
AustCham West China works closely with its sister Chambers in Beijing, Shanghai, Bohai, South China and Hong Kong, under the AustCham Greater China banner.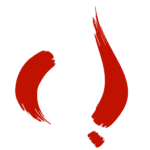 Upcoming Event: Chengdu's Breakthrough Under VUCA
Co-hosted by Australian Consulate-General Chengdu, CPA Australia and AustCham West China
活动Event|欢迎加入"考拉社区"Introducing Koala Community
Are you a business professional, entrepreneur or innovator?
Do you want to make connections and build relationships?
您是职场人士、企业家还是创业者?
您是否需要拓展人脉,建立新的社会关系?
【活动预告】秋季跨商会酒会 | Upcoming Event: InterChamber Autumn Mixer
On Thursday the 5th of November, 2020, the InterChamber Autumn Mixer will be held at The Temple House. This event is co-organised by: AustCham, BritCham, SingCham, European Chamber, German Chamber, AmCham, Italy Chamber, CCI France Chine and Hongkong Chamber.
New member新会员|The City Football Group 城市足球集团
成立于2013年5月,是全球领先的足球俱乐部私人所有者和经营者。城市足球集团在全球拥有众多足球相关业务,包括顶尖的职业足球俱乐部、学院、技术支持和营销公司。集团在全球主要城市拥有9家俱乐部的全部或部分所有权,其中控股的俱乐部包括英国英超曼城足球俱乐部(Manchester City FC)、澳大利亚墨尔本城足球俱乐部(Melbourne City FC)和美国纽约城足球俱乐部(New York City Football Club)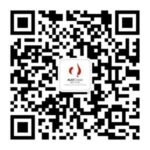 Follow Us on WeChat
Contact us at:
AustCham West China
ava.song@austcham.org
CONTACT
ava.song@austcham.org
Address: Level 28, One Aerospace Center. No.7 Xin Guang Hua Street, Jinjiang Chengdu, Sichuan, China, 610016.
四川省成都市锦江区新光华街7号航天科技大厦28楼,邮编:610016