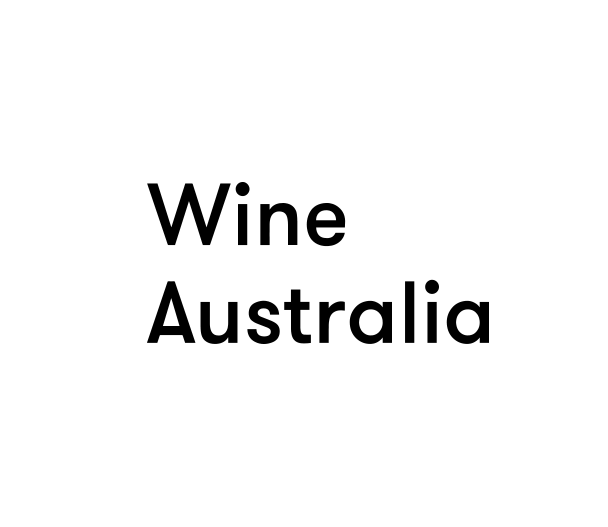 More than 50 exhibitors will showcase over 75 wine brands from nearly 30 wine regions across five states, presenting the high quality, diversity and regionality of Australian wine to wine trade and buyers. Educational classes will be held in 2nd-tier cities and James Halliday will present a master class in Beijing, a highlight of the Roadshow. A media networking dinner during the Roadshow will also be held in Beijing.
From 12 to 19 May 2017, Australian wine will be beautifully showcased in four cities across China: Fuzhou (12 May), Chongqing (15 May), Zhengzhou (17 May) and Beijing (19 May). This is not only the biggest event this year, but also the largest Roadshow since Wine Australia established the Roadshow in 2012.
IMPORTANT NOTE: This event is by invitation only, and is geared towards people in the industry. If you would like to apply to attend this event then please email us by 5PM Friday 5 May with your name, company, position and mobile phone number.
Full list of distributors here.
中文 information available here.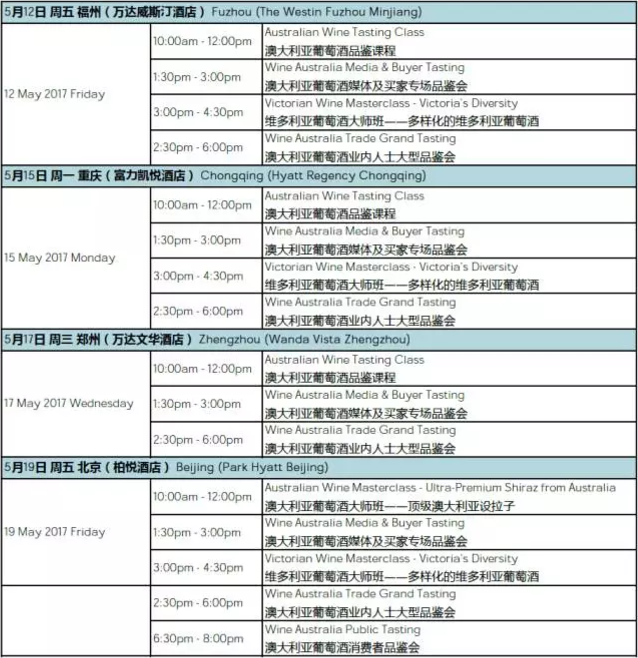 Time & Date: 10:00AM – 6:00PM, Monday 15 May 2017
Location: Hyatt Regency Chongqing,  11 Beicheng Tianjie St, YangHe HuaYuan, Chongqing
Cost & Registration: No cost to attend – registration and confirmation required to be allowed entry