WELCOME TO THE
AustCham West China
a member of AustCham Greater China, is a membership-based organisation connecting and promoting Australian and Chinese companies in the West China regions of Sichuan, Chongqing, Yunnan and Guizhou.
Interested in becoming a member in this rapidly growing region? Get in touch
About AustCham West China
A MEMBER OF AUSTCHAM GREATER CHINA
AustCham West China works closely with Australian business and government, as well as Chinese businesses with current or potential interests in Australia, to deliver a range of member services. We offer companies the opportunity to connect with key players in the region, whether they be local or Australian government organisations.
AustCham West China works closely with its sister Chambers in Beijing, Shanghai, Bohai, South China and Hong Kong, under the AustCham Greater China banner.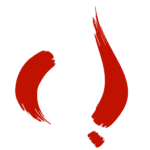 Event | 2021 Chengdu Commonwealth Christmas Dinner
It's that time of the year again! Christmas is coming, and we are all in need of a BIG celebration, as it's likely lots of us will stay in Chengdu for this festive season. 11th December 2021 2021 Commonwealth Christmas Dinner will be co-hosted by AustCham West China and …
Event | Graduation Celebration in Chengdu
Following the successful Graduation Celebrations held in Beijing and Guangzhou, AustCham China, supported by the Australian Consulate-General in Chengdu, is pleased to announce that the Graduation Celebration Event in Chengdu will be held on Friday, 17 December. The occasion will provide our Australian university graduates of 2020 and 2021 with the graduation celebration they deserve …
Member Introduction|Times Education Holdings 会员介绍|澳大利亚时代教育集团
Member Introduction 会员介绍 澳大利亚时代教育集团是一家以教育、培训、管理、咨询、共享资源、合作项,构建职业教育学院与办学为核心的机构。 总部位于澳大利亚悉尼市中心,校区分布于新南威尔士州首府悉尼,昆士兰州首府布里斯班与西澳州首府珀斯。集团在原有的专科院校与联合办学的基础上,不断地整合教育资源,以达到服务一条龙的目标。 同时与澳大利亚名牌大学签定教育方面的合作,并于北京、上海、成都、厦门、福州、和台北设立独资运营机构,组建了全球首屈一指的中澳教育及咨询平台。 时代教育在澳大利亚质量监督权威机构的批准下设有五所专业学院和一所高等院校,分别为时代学院、查尔斯顿英语学院、澳大利亚商学院、威尔斯国际学院、澳大利亚华威学院和澳大利亚国际商业科技学院。 作为一所综合性极强的教育集团,时代教育提供多学科交叉综合的专业课程,充分照顾不同学生的学习兴趣及职业目标。同时与国内外众多企业建立校企合作关系,为企业提供人才培养与输送,并为学生提供更多的就业渠道和应用型专业知识。 时代教育采用先进的互联网和信息技术来进行应用型教学和管理,与传统相结合的创新管理,让管理人员可以实时洞察问题、抓紧市场风向。教师也能把控学生学习进程、更有效的让学生掌握独立学习与应用的技能。通过时代教育的培养,我们相信学生可以达到他们所想要的事业高度。 时代教育十分注重学生的专业技能与岗位需求的对接,因此我们所提供的专业课程具有非常高的实用性,同时又不断深化校企合作关系,为企业提供合格的人才培养与输送服务,让学生可以跟企业无缝接轨。 时代教育目前现有专人教师近百人,全为硕士以上学位,90%以上具有10年以上的丰富教学经验。
【活动预告】秋季跨商会酒会 | Upcoming Event: InterChamber Autumn Mixer
On Thursday the 5th of November, 2020, the InterChamber Autumn Mixer will be held at The Temple House. This event is co-organised by: AustCham, BritCham, SingCham, European Chamber, German Chamber, AmCham, Italy Chamber, CCI France Chine and Hongkong Chamber.
CONTACT
Email: jia.chen@austcham.org
成都市滨江东路9号香格里拉办公楼18楼
Level 18, Shangri-La Office Tower
9 East Binjiang Road,
Chengdu 610016