Last Friday, 6th December, the Commonwealth Christmas Dinner was held at the Fairmont Chengdu. Over one hundred guests came for a night of celebration in the spirit of friendship and community.
2019年12月6日(星期五),英联邦圣诞晚宴在成都费尔蒙酒店举办。百余名客人在这一夜,共庆这个满是欢乐的节日。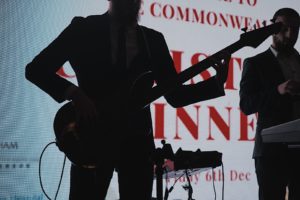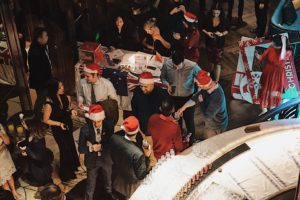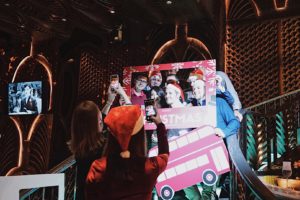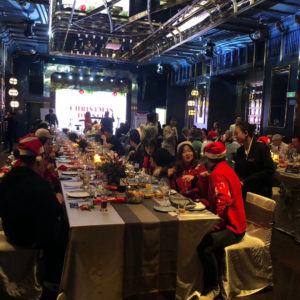 This event was hosted by AustCham West China, BritCham Southwest China, the Australian, New Zealand and British Consulates.
The Australian Consul-General, Mr. Christopher Lim and New Zealand Deputy Consul Mr. Xander Burns were also invited to the dinner. There was a toast and short speech from each consulate.
此次活动由中国澳大利亚商会-华西与中国西南英商会主办,澳大利亚成都总领事,新西兰驻成都总领事馆及英国驻重庆总领事馆协办。活动还邀请到了澳大利亚驻成都总领事馆总领事(Christopher Lim)和新西兰驻成都总领事馆总领事(Xander Burns)并在现场致圣诞祝词.
During the dinner, guests enjoyed delicious Christmas dishes and interacted with old and new friends with the live music. At the end of the dinner, the atmosphere reached the peak when the winners of the lucky draw prizes were announced.
活动现场,在乐队的伴唱下,来宾享受着美味的圣诞美食,和老友及新友交谈甚欢。晚宴尾声,抽奖环节又将晚宴气氛推向了高潮。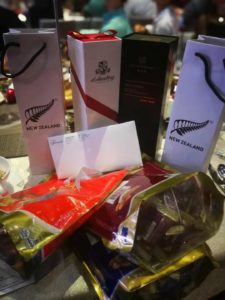 Special Thanks to our Lucky Draw Prizes Sponsors
特别鸣谢本次活动奖品赞助商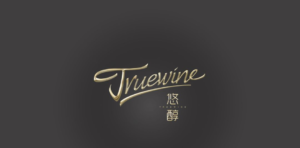 Established in 2019, Truewine has the distribution or exclusive right of selling dozens of fine wines of d'Arenberg which is the top double red five star winery in Australia. It is committed to bringing high-quality Australian wines and the related superior services to tens of millions of wine lovers in China.
Truewine means to provide the high-quality wines and services all the way to help our customers enjoy a life of ease. Our philosophy is to focus on and understand the deepest needs of customers by selecting the cost-effective products and providing professional tasting advice and guidance to customers through the good transportation and storage to ensure that each bottle of wine is tasted in the best condition and every sip is a memorable experience.
Truewine悠醇酒业成立于2019年,与澳洲顶级双红五星酒庄黛伦堡建立合作,拥有来自黛伦堡的数十款佳酿的经销权或独家代理权,致力于为中国数千万葡萄酒爱好者带来澳洲高品质精品进口葡萄酒及领先优质配套服务。
Truewine悠醇意味着:用最纯正的品质与你一路同行,用心感受悠闲自在的生活。我们秉持一切以客户价值为依归的经营理念,为客户挑选最优性价比产品,通过良好的运输储存环境,同时为客户提供专业品尝建议和品尝指导,确保每一瓶酒都以最好的状态呈现给客户,每一次品尝都是难忘的体验。
希拉谷(SHOTTESBROOKE)作为澳大利亚著名的葡萄酒品牌,在各项世界级葡萄酒大赛上频频斩获大奖,同时,希拉谷酒庄被澳大利亚葡萄酒大师级人物詹姆士·哈利德(James Halliday)评定为澳大利亚五星酒庄荣誉认证。
希拉谷酒庄位于澳洲南部麦克拉伦谷的核心位置,不远之处,便是波涛汹涌的海面。得天独厚的地理位置,使希拉谷酒庄所种植的葡萄拥有了缓慢成熟的属性,能够积累更多的风味元素。
35年来,希拉谷在澳洲阿德莱德这片热土上辛勤耕耘。坐拥全球最佳品质"西拉"葡萄产区之一——麦克拉伦谷核心区域,所产出的葡萄酒受到国际专业评酒大师的赞誉与推荐。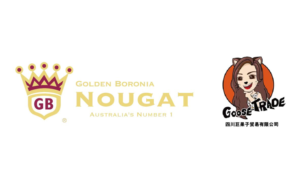 Golden Boronia金宝乐品牌源自澳大利亚,成立于1989年,作为海外第一扁桃仁糖品牌,同一年进入中国市场。2000年,金宝乐扁桃仁糖果进军电商,以海外代购为主要渠道。2010年,金宝乐作为唯一受邀的扁桃仁糖品牌进驻上海世博会。2019年,金宝乐扁桃仁品牌中国总代理,正式授权四川巨果子贸易有限公司。
目前金宝乐糖果出口至中国、美国、俄罗斯、英国、法国、日本、巴西、新加坡、南非、波兰、韩国等50余个国家及地区,是全球消费者首选的糖果品牌。金宝乐品牌三年荣获"business enterprise center"商业企业中心颁发的export award出口奖项。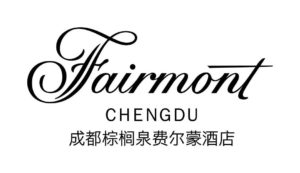 Manhattan Club located on the 43rd floor of the Fairmont Chengdu with amazing skyline city views. Its beautiful 1920's art deco style and the unrivaled presence, diverse entertainment venue evolving Cocktail Lounge bar, Speakeasy and Broadway Room. It is Chengdu's place to see, and be seen, where the beautiful and elite come to dine and be entertained, where those in the know come to expect the unexpected.
A private event at the Broadway Room, couldn't be more stylish: The stunning Art Deco interiors lend an air of elegant chic to any occasion held in this closed-off area of the floor. The room equipped with a stage, high-resolution projection equipment, professional lighting, and audio equipment. The range of possibilities are endless – a private party accompanied by the lilting sounds of our resident jazz trio or an haute couture fashion show. Let your imagination be your guide. There is no place like Manhattan! We would like to invite you to start a new night life in Chengdu.
成都棕榈泉费尔蒙酒店曼哈顿俱乐部,位于酒店43楼,坐拥高空城市景观。美国20世纪20年代奢华室内艺术装饰的俱乐部,有着集酒廊、隐藏式酒吧及百老汇厅为一体的多样化的娱乐场所。这里是成都的观光之地,是商务精英们聚餐、娱乐之地,是知识界人士意想不到的地方。
百老汇厅作为一个私人时尚晚宴场所,其复古摩登的室内设计为各式活动打造了优雅与时尚并存的氛围空间。厅内配有舞台、高分辨率投影设备、专业灯光及音响设备。无论是一场伴有轻快爵士曲调的私人派对,或是一次时尚服装设计大秀,一切尽享无限可能。独一无二尽在曼哈顿!带你开启全新夜生活体验。

The Hospital opened in 2019 to provide comprehensive and high-end medical services of international standards for people in the central and western regions.
Gleneagles Hospital is a symbolic international hospital brand of IHH Healthcare Berhad and it is also a part of the global network among 80 hospitals owned by the Group. Since the first establishment in Singapore in 1959, Gleneagles Hospital has been striving for excellent and high-quality medical services. Gleneagles Hospital has won the trust and praise of patients for the high-quality clinical care, high-level quality, and safety guarantee and all-around care.
Chengdu Gleneagles Hospital is the first Sino-foreign joint venture comprehensive medical institution approved by Sichuan Development and Reform Commission, and a general hospital invested and constructed by Singapore Parkway Pantai Co. Ltd. in line with the Group's uniform international standards.
鹰阁医院开业于2019年,着力为中西部地区人民提供国际标准的综合高端医疗服务。
鹰阁医院是IHH Healthcare Berhad旗下具有象征意义的国际医院品牌,也是集团旗下80家医院全球网络的一部分。鹰阁医院自1959年在新加坡成立以来,一直致力于提供优质的医疗服务。鹰阁医院以高质量的临床护理、高水平的质量、安全的保障和全方位的护理赢得了患者的信任和赞誉。
成都鹰阁医院是四川省发改委批准的首家中外合资综合性医疗机构,是新加坡百汇Pantai有限公司按照集团统一国际标准投资建设的综合性医院。

As one of the first high-end private K12 international schools in Chengdu, Chengdu Cogdel Cranleigh School is a milestone of international education. The school, jointly launched by Cogdel Education, the partner of International Department of Chengdu No.7 High School and UK Cranleigh School, a local prestigious boarding school, is committed to becoming a top international school in West China, and one of the leading K12 schools in the country and the world.
成都康礼・克雷格公学是成都市第一批民办高端K12国际化学校之一。康德教育在成都七中国际部办学20年之际携手英国百年名校—克雷格公学,共同开启国际化教育新篇章,将成都康礼·克雷格公学打造成为西部顶级、全国领先、世界一流的国际化学校。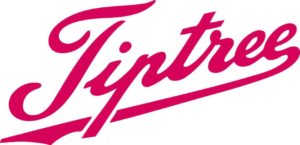 Tiptree Wilkin & Sons, fruit growers and producers of fine food, have been farming in and around the village of Tiptree in Essex since 1885. The current Wilkin & Sons estate reaches 1,000 acres. The product range under the Tiptree brand includes conserves, marmalades, jellies , honey, chutneys, mustards, sauces, teas and Christmas puddings. Farming has always been the root of the family business. Only grade one fruit is used to produce the finest English products. Wilkin & Sons have held a Royal Warrant since 1911 and this was recently extended to include all Tiptree products.
缇树品牌,隶属于威尔金家族,是水果种植及英国经典佐料专家。家族在英国东 南部埃塞克斯郡,缇树村周围拥有1000多英亩的种植园。缇树旗下产品包括果 酱,啫喱,蜂蜜,甜辣酱,蘸料, 英式红茶以及圣诞布丁。种植园一直是家族产 业的根基。所有产品只采用最上等的原材料。威尔金家族于1911年被授予英国 皇室御用供应商之殊荣,最近英国皇室将此殊荣延伸至缇树所有的产品,包括蜂 蜜,英式红茶,及咸味蘸酱.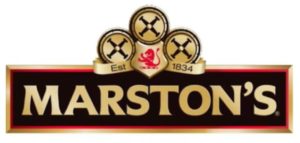 Marston's PLC is one of the UK's top pub businesses, as well as the leading brewer of premium cask and bottled ales. We've been running pubs and brewing beer in one form or another for over 180 years – and we now operate over 1,500 pubs, bars and lodges, six breweries and distribution centres.
Our Brewery and Logistics teams work hard to make sure that our beers are the best they can possibly be. They're based in our breweries and distribution centres, working in areas like production, distribution, brewing, engineering, bottling and packaging.
Our specialist sales teams cover free trade into pubs and bars, overseas export and accounts with a range of retailers and national outlets, and we also have a dedicated category insights team.
马斯顿的PLC是英国顶级酒馆业务之一,也是顶级酒桶和瓶装啤酒的领先酿造商。我们经营酒吧和以一种或另一种形式酿造啤酒已有180多年了,现在我们经营着1,500多家酒吧,酒吧和旅馆,六个酿酒厂和配送中心。我们的啤酒和物流团队努力工作,以确保我们的啤酒是最好的啤酒。他们设在我们的啤酒厂和分销中心,在生产,分销,酿造,工程,装瓶和包装等领域工作。我们的专业销售团队涵盖到酒吧和酒吧的自由贸易,海外出口以及与一系列零售商和国内商店的往来帐户,并且我们还拥有专门的类别洞察团队。

Founded in 2015 Andaman Eco-Tourism Village, part of the Regalia Group, is an innovation of ecological travel experience. Set amongst the forests of Sichuan, the resort offers combinations of high-end hotels, resort facilities, forest adventures, outdoor activities, water sports, organic farming, and restaurants.
The Twinkle Valley of Andaman is the only resort or hotel property in China to be recognised by National Geographic as one of their 'Unique Lodges of the World'.
The environments and facilities create an ideal location for delivery and facilitation of education for students and corporate entities. It operates children's camps and corporate team building programs throughout the year.
御庭集团旗下安缇缦生态旅度假区成立于2015年,是生态旅游体验的创新。酒店坐落于四川的森林之中,提供高端酒店、度假设施、森林探险、户外活动、水上运动、有机农业和餐厅。
安缇缦园区内的 Twinkle Valley是中国唯一一家被国家地理杂志认定为"世界上独一无二的酒店"的度假村或酒店。其环境和设施为学生和企业实体提供了一个理想的教育场所。全年开办儿童营和企业团队建设活动。