Welcome the new member of AustCham West China- Ironfish!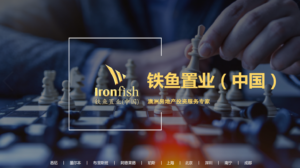 在亚太集团,我们的使命是通过科学的投资组合来帮助客户实现长期的财务健康。作为在澳大利亚和中国10个城市拥有多家分公司的行业领袖,我们引领新手投资者进入房产市场,并帮助有经验的投资者获得高质量的投资机会和服务。
At Ironfish, it's our mission to help our customers achieve long-term financial wellbeing through smart portfolio investing. As an industry leader, with offices in 10 cities across Australia and China, we help new investors navigate their way into the property market and established investors gain access to quality investment opportunities and services.
依托详尽的市场调研,我们帮助并支持投资者建立起多样化的房产投资组合。我们深信,房产投资可以带来财富上的回报。自2006年成立至今,我们已经在成千上万名客户身上看到了这样成功的先例。
我们的核心理念是恪守始终相伴的承诺——我们将长期与您携手,并肩前进。我们相信,这份携手相伴所带来的一切都让我们与众不同。
我们的全方位与个性化服务模式不仅局限于房产投资策略与销售,还包含教育讲座、物业管理和房屋贷款经纪。
We support our investors in acquiring a diversified property portfolio, backed by the confidence of the latest research. We know that property investment can deliver financial success. We've seen it happen for thousands of our investors since our founding in 2006.
Central to our philosophy is our commitment to partnership – we're in this together, and for the long-term. We believe it's what we bring together that sets us apart.
Our holistic and personalised service approach goes beyond property investment strategies and sales to include educational workshops, property management and mortgage broking.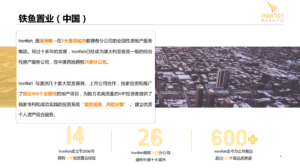 我们拥有实力强大的研究团队,这支团队密切监测房产市场、并提供持续的经济分析,在全澳范围内定位出呈现强劲增长潜力的地区。
We're also backed by a comprehensive research team which closely monitors the property market and provides ongoing economic analysis to identify suburbs and regions across Australia that demonstrate strong potential for growth.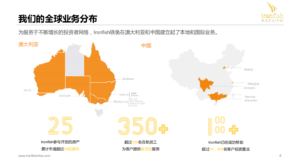 我们与一系列享誉业界的澳洲和国际知名品牌有着紧密的合作伙伴关系,例如Mirvac, Stockland ,和Frasers等开发商,以及高力国际、世邦魏理仕、莱坊房地产经纪公司和360项目推广公司等顶级总代理商。
基于这些合作伙伴关系,亚太集团能够通过VIP渠道获取许多澳大利亚标志性建筑和地标性住宅开发项目的独家投资机会;我们深知,人们将会为长期持有这些房产而感到自豪,甚或将其代代相传。
We maintain strong partnerships with the industry including globally and nationally recognisable brands such as developers Mirvac, Stockland and Frasers Property, as well as key master agents Colliers International, CBRE, Knight Frank and 360 Project Marketing.
Through these relationships, Ironfish has VIP access to many exclusive investment opportunities within iconic buildings and landmark housing developments across Australia, properties which we know people will be proud to hold over the long term, and perhaps even pass on to future generations.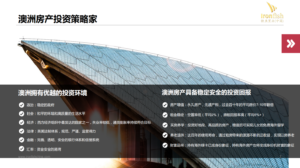 除了澳大利亚和中国的14家分公司,我们还在墨尔本、阿德莱德和珀斯成立了开发部门,使集团的综合性房产服务业务更加完善。
In addition to our 14 branch offices in Australia and China, we have our own development arms in Melbourne, Adelaide, Brisbane and Perth, further complementing our complete property service offering.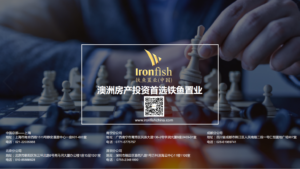 官网:http://www.ironfishchina.com/
电话:400 991 1110
获取更多资讯,敬请扫码关注