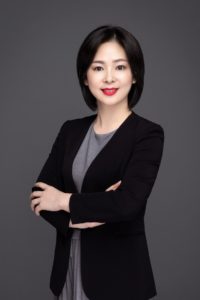 Recently, Ms. Carol Huang has been appointed as Residence Manager of Chengdu IFS Residences Serviced Apartment. She will be responsible for both operation management and business development of the property.
Ms. Carol Huang has over 16 years' management expertise and experiences in hospitality industry. She has worked for international hotel brands like Sofitel, Sheraton and Anantara where she held a management position.
"Being part of the Chengdu IFS complex, IFS Residences is owned and managed same as partner residences Times Square Apartment Shanghai and Gateway Apartments Hong Kong by the WHARF which offers an all-in-one stop of shopping, dining and entertainments in this most dynamic commercial hub of the city. We offer first-class service and facilities that has obtained many industrial awards already. In coming future, I would like to enhance the current success by bringing high market recognitions and customer satisfaction. We aim to offer all our residents a luxury, comfortable, safe and private living." said Ms. Carol Huang. We believe that she will lead IFS Residences to make more achievements with her extensive experience.