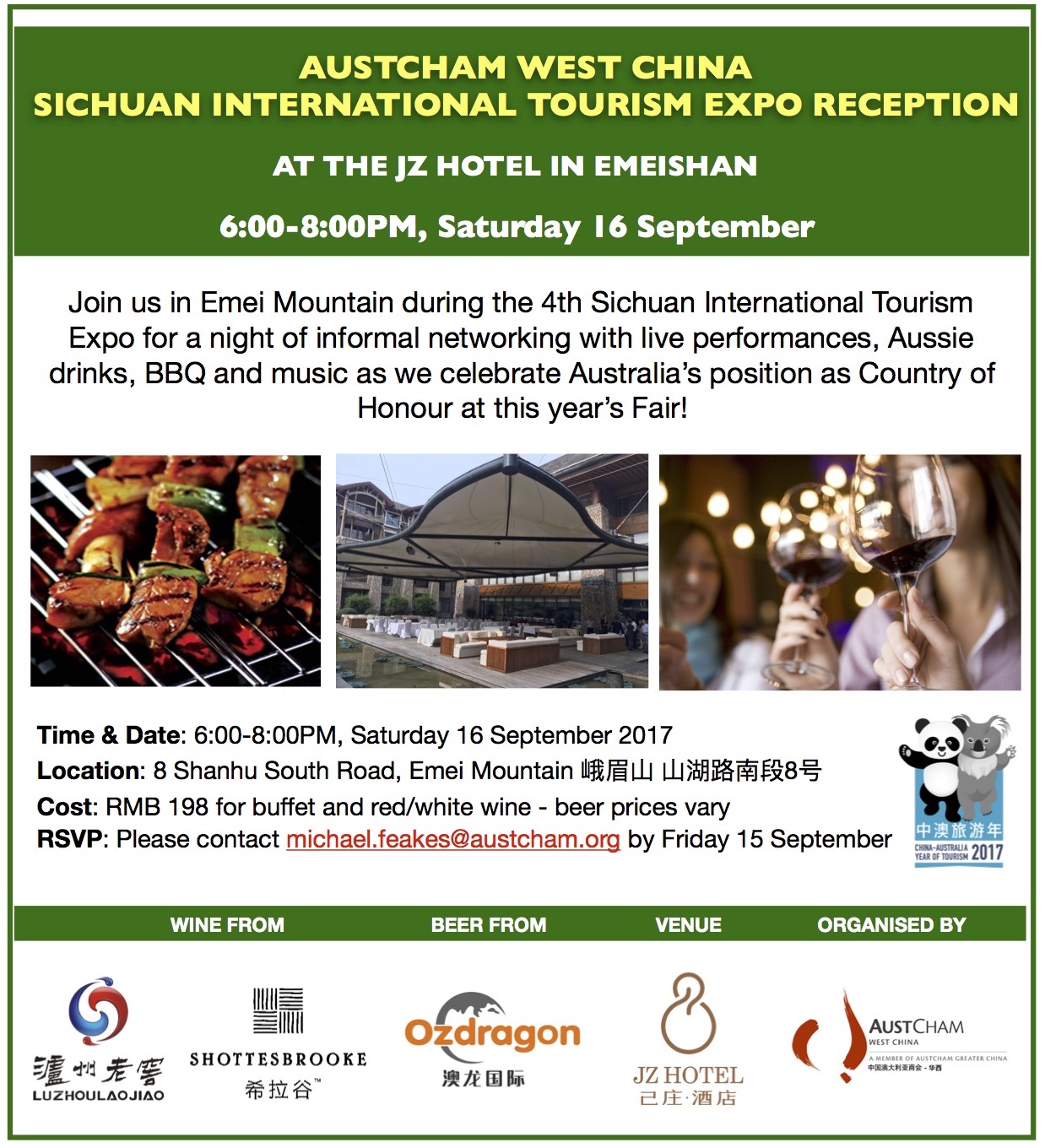 Join us in Emei Mountain during the 4th Sichuan International Tourism Expo for a night of informal networking with live performances, Aussie drinks, BBQ and music as we celebrate Australia's position as Country of Honour at this year's Fair!
Special thanks to wine sponsors Luzhoulaojiao for providing their Shottesbrooke wines, Ozdragon for bringing their XXXX beers for purchase, the JZ Hotel for providing the venue as well as the Aussie chef manning the BBQ and finally the performers on the evening!
Time & Date: 6:00-8:00PM, Saturday 16 September 2017
Location: 8 Shanhu South Road, Emei Mountain 峨眉山 山湖路南段8号
Cost: Buffet RMB 198 – includes 3 types of wine from Luzhoulaojiao/Shottesbrooke, beers from Ozdragon available for purchase at great prices.
Registration: Please register by Friday 15 September by contacting michael.feakes@austcham.org