In attendance will be Australian Consulate-General in Chengdu staff, AustCham West China, ACYA, Aussie expats, Aussie alumni, friends and fellow antipodeans to enjoy cracking tunes and banter!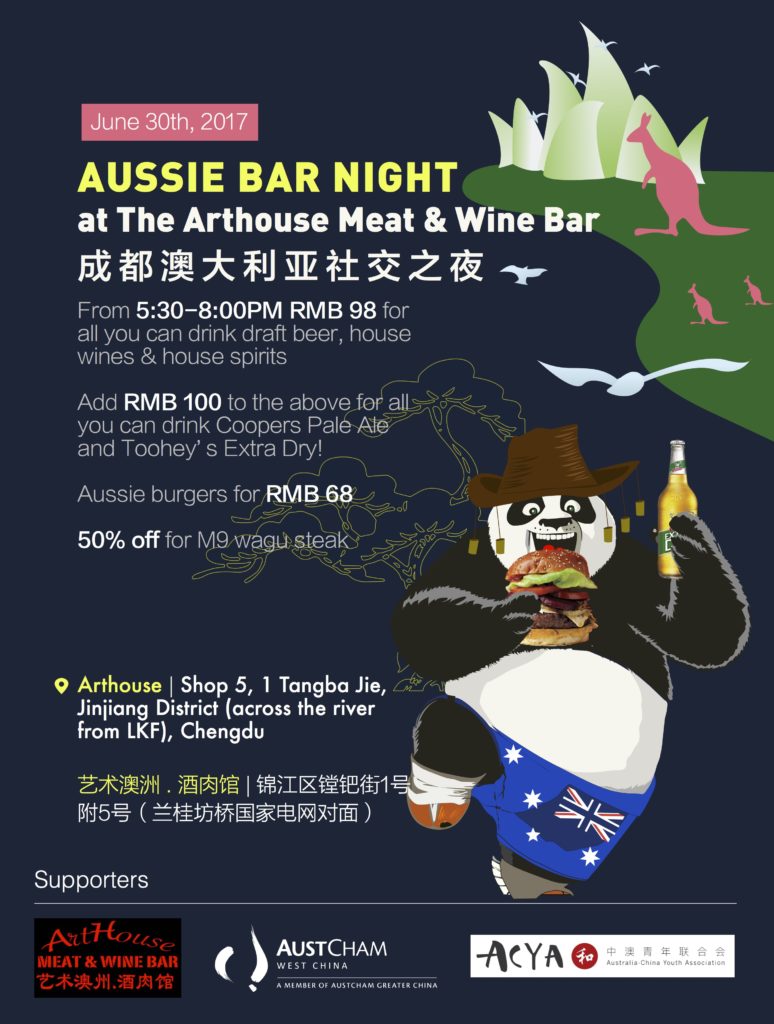 There are great deals on all you can drink beers, wines and spirits for RMB 98 (including Cooper's Pale Ale and new Aussie addition Toohey's Extra Dry for RMB 198), M9 Wagu steak at half price and the classic Aussie burger, featuring beetroot and a fried egg (RMB 68).
Check out the poster for full details!
Time & Date: 5:30PM onwards, Friday 30 June 2017
Location: Arthouse Meat & Wine Bar, Shop 5 Number 1 Tangba Jie – across the river from the north side of Lan Kwai Fong
Cost: RMB 98
Register: Not required – open to all!