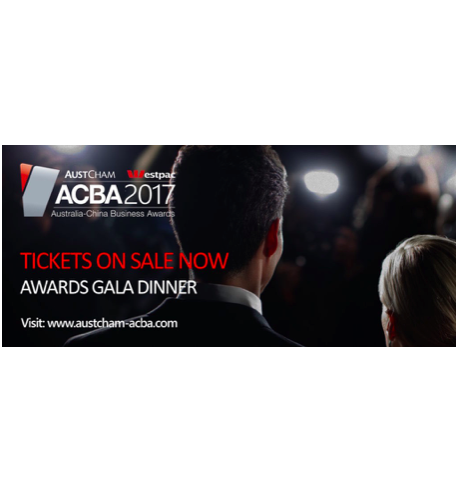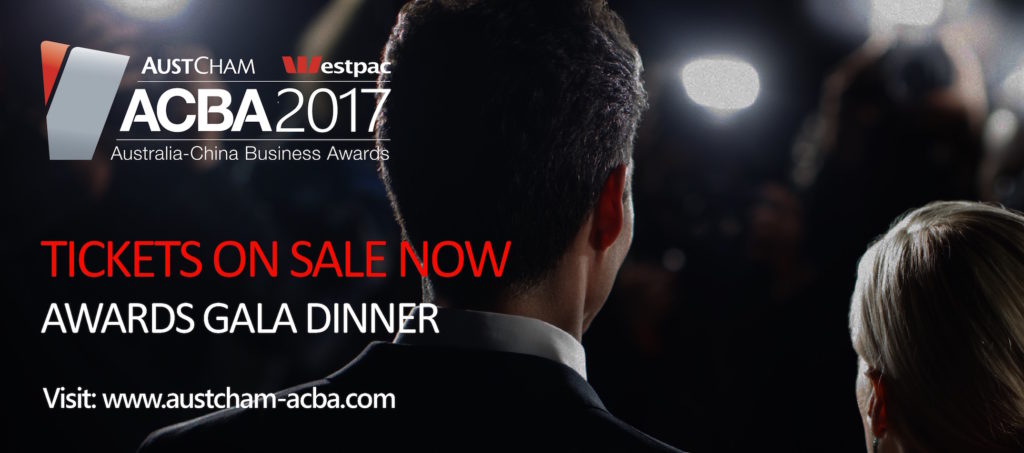 The Awards recognise the success of Australian and Chinese businesses in Greater China across a broad spectrum, from small entrepreneurs through to large publicly listed companies.
Winners of the AustCham Westpac ACBAs are announced at a gala dinner in rotating cities across Greater China each year. This year, AustCham Beijing will have the honour of hosting the ACBA awards dinner on Thursday May 18th. There will be media coverage from both China and Australia allowing the remarkable achievements made in Australia-China business to be broadcast to a wider audience.
Amongst the many benefits that finalists and winners of the Awards program receive is participation in an extensive promotional campaign that reaches the media, government entities and leading business decision makers across Greater China and Australia.
Event Details:
Date: Thursday May 18th 2017
Time: 6:00PM- 9:00PM
Venue: JW Marriott
Location: 83 Jian Guo Road, Chaoyang District, Beijing, Beijing 100025, 北京JW万豪酒店, 北京朝阳区建国路 83 号
Ticket Price: 1000RMB Individual, 8886 Table (10 seats)
This event will be presented in both English and Chinese, with simultaneous translation provided by our Translation sponsor, Nihao Global.
If you are looking to purchase tickets using an Australian credit card, or are having difficulty making a purchase, please contact kristian.ricardo@austcham.org
Tickets also purchasable via the AustCham Beijing Website